Proudly Serving Greater New Orleans
About Enrique's Oriental Rug Cleaning
Full-Service Area Rug Care
ABOUT THE OWNER
Frank Cabrera, the owner of Enrique's, began his textile cleaning and care career in 1994 when he and a partner established Pro-Kleen Upholstery and Drapery Cleaning. After one year in business, they converted their business to a Servicemaster Franchise serving the Greater New Orleans Area.
In 1996, Frank decided to sell his interest in Servicemaster to his partner so that he could specialize in the cleaning of fine area rugs.
He attended the Auserehlian Oriental Rug Cleaning Course in Berthoud, Co., the industry's standard for intensive training, devoted exclusively to cleaning and caring high demand rugs. He attended the Advanced Course two years later.
Frank has served as a technical adviser to manufacturers of rug cleaning equipment to establish state-of-the-art cleaning protocols, including sanitization techniques developed to save flood-damaged rugs from Hurricane Katrina.
Frank has also been an instructor at Rug Summit Conferences sponsored by Centrum Force, LLC, a manufacturer of rug cleaning specialty machinery. Topics have included disaster management, the proper sanitization of flood-damaged rugs, marketing specific to textile care services and the specialty treatment required for needlepoint, Aubussons and tapestries.
His clientele include some of the most prominent museums and textile restoration firms in the United States. He also advises his clients periodically on the care of other textiles, in addition to rugs, such as upholstered antique furnishings and heirloom quilts.
Be assured that Frank and his team will use all of their knowledge, experience and care when it comes to cleaning your fine rugs.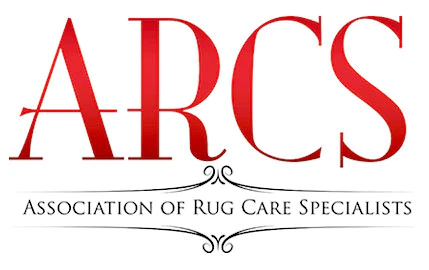 Proud Member of the
Association of Rug Care Specialists